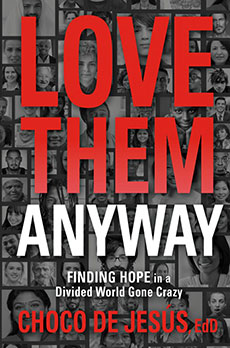 Love breaks through defenses and destroys walls that divide us.

Love demands more of you and me than we often want to give. It's easy to love a lovely person, but what about...them? What about that stereotype, that race, that person or group of people in a political, cultural, or socioeconomic class who don't behave like you, don't believe like you, and if you are honest...make you uncomfortable? What is love in this context? We read that Jesus broke boundaries to love the people that many detested. His love was transformative because His love saw past disagreement, indifference, and offense. Loving them? Like this? That's hard.

If you consider yourself a Christian, then love should be your primary characteristic. But it seems that division defines us in our society where rage and anger abound. Today, many people see Christians as angry followers of God who are more interested in winning political arguments than loving people. If we say we follow Jesus but are not loving like Him, then what's the point? There is a better way.