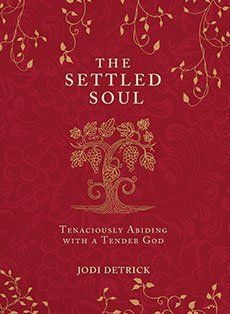 Price:

$ 14.99

MSRP: $17.99
What does it mean to live with a settled soul?

These days, it seems that you can never find a moment's peace. As soon as you finally get down to the last few items on your to-do list, the tasks automatically reload and you have to start from the top again.

How can we reconcile that restless striving with God's call to develop a peaceful, growing intimacy with Jesus? Is that even possible in today's culture?